Regent's Message – Spring 2019
Spring 2019
Hello fellow ACHE members!
In March, a few of our Chapter members were able to attend the ACHE Congress in Chicago. During the pre-Congress session on Sunday, I completed my term as Regent, and our new Regent, Andy North, FACHE, of St. Dominic Hospital, was installed on the ACHE Council of Regents. He is now our new Regent for Mississippi! Please join me in congratulating Andy. He will be a great Regent!
(Andy with Senior Leaders of ACHE)

(Chris Morgan and Andy North)
It was a pleasure to serve as your Regent. I want to thank each of our Chapter Leaders and Board members for the support they gave me as Regent. I could not have completed my responsibilities as Regent without their unwavering support. I know they will provide the same superb support to Andy.
Lastly, I want to thank each of you for your commitment to ACHE and our Chapter. I also want to challenge each of you to become or maintain your board certification in healthcare management. Becoming a Fellow in ACHE demonstrates your commitment to a lifetime of learning and improving. As we do this, I am confident we will continue to provide outstanding care to the many Mississippians who trust us with their lives. Thanks again for the privilege and opportunity to serve as your Regent!
Andy and I would like to recognize the following new members of ACHE and also recognize our recertifying Fellows in the ACHE. Please join us in congratulating the following members:
New Members
Jason Gilleylen, Huron Consulting Group
Meagen Mallett, Drayer Physical Therapy Institute
Ashley Medina
Jason Miles, MS Department of Human Services
Autumn Stegall, Genesis Physical Therapy
Jonathan Werne, St Dominic Health Services, Inc.
Recertifying Fellows
Steven Keever, FACHE, Sharkey Issaquena Community Hospital
Larkin Kennedy, FACHE, Rush Health Systems
Andy North, FACHE, St Dominic Health Services, Inc.
John O'Keefe, FACHE, Select Specialty Hospital Gulfport-Gulf Coast
Bobbie Ware, FACHE, Baptist Medical Center
This is Andy, and I echo Chris' gratitude for your service. I would also like to point out just how lucky we have been to have Chris as our Regent. This is his second time around in the role as he took over for our last Regent who moved for her job. Everywhere I went at Congress people knew Chris and commented on his positive attitude and contributions. As Regent he has represented each of you and Mississippi well. Thank you, Chris!
Speaking of inspirational leadership, during our upcoming Summer Chapter meeting we will be presenting the Senior-Level Healthcare Executive Award to a Fellow of ACHE who has demonstrated leadership, management and creativity. Criteria for the award can be found at http://ms.ache.org/about-us-2/awards/. Please submit your nomination(s) in a letter format and include the areas mentioned. Nominations for the Senior-Level award are due by Friday, April 26.
Finally, please plan to join us for the Summer 2019 Chapter Meeting on June 5 at the Grand Marriott in Point Clear, AL. This meeting will be held in conjunction with MHA's 88th Leadership Conference and will be well worth your time to attend. Links to register for both events can be found at http://ms.ache.org/events/.
Thanks again for all you do to provide excellence in healthcare!
Chris and Andy

Christopher L. Morgan, FACHE
Immediate Past Regent for Mississippi
CEO
Health Strategies, LLC
chris.morgan@myhealthstrategies.org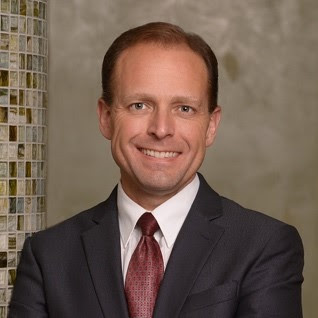 Andy North, FACHE
Regent for Mississippi
Director, Marketing and Communications
St. Dominic Hospital
ANorth@stdom.com